SEPB-I
Flush mounted electro-mechanical lock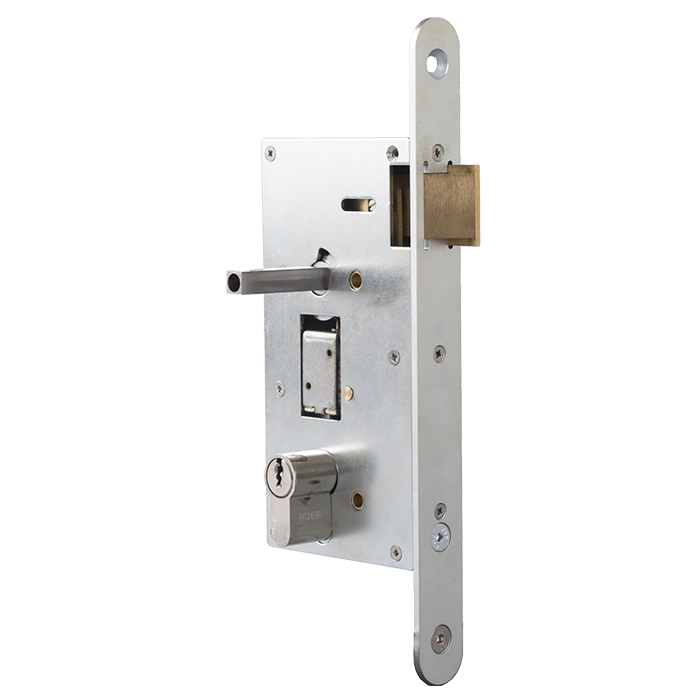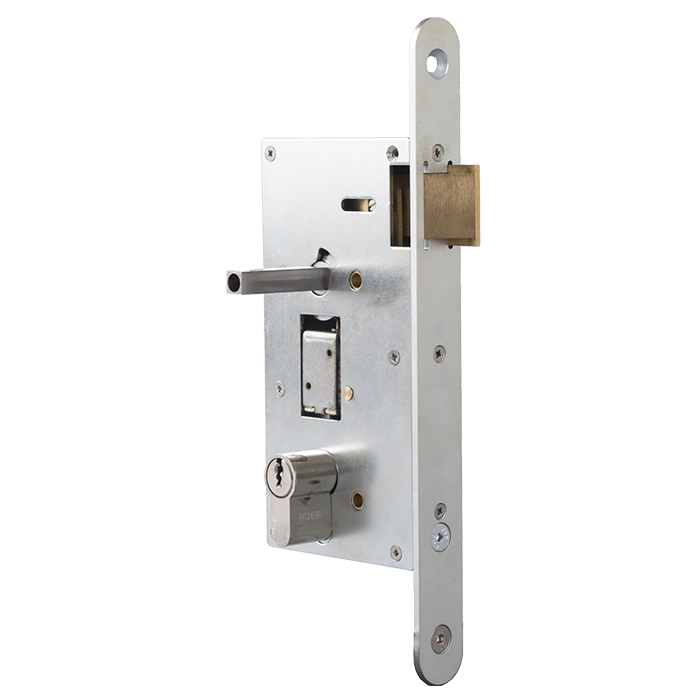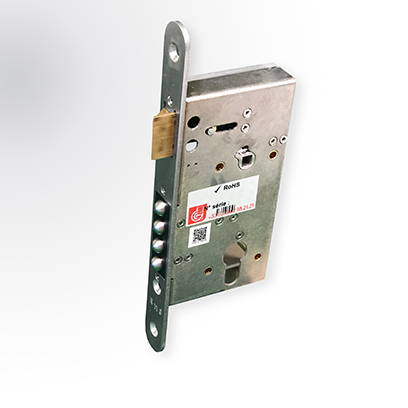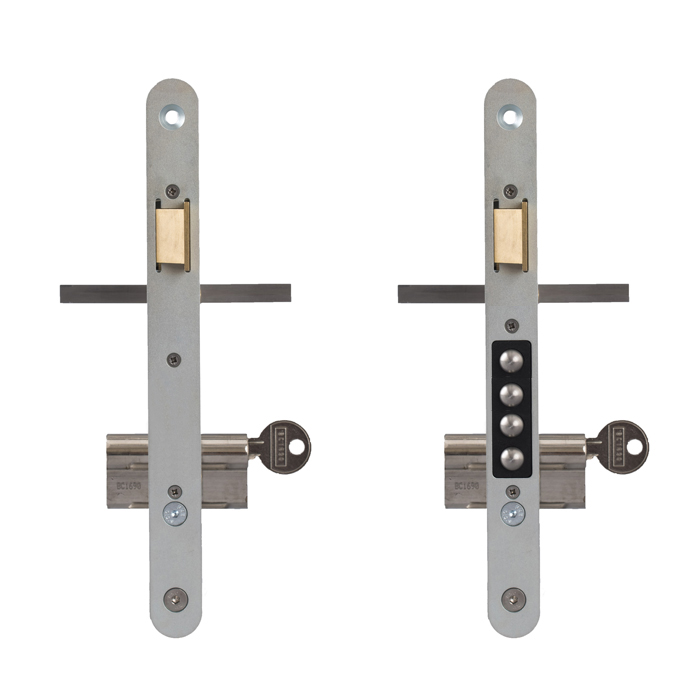 The lock for all your interior access control.
The new unmissable 100% configurable Guidotti lock, you choose your options:
- With or without Guidotti strike.
- Power supply available on the strike
Ideal for your low risk installations and it allows access control to be done safely. This lock is one of the firm favourites of Guidotti products like its little sister, the SEP770, which is an equivalent model but with an electric impulse function. It is a narrow lock with an off-voltage mechanical operation.
Characteristics
---
| | |
| --- | --- |
| Type | Electromechanic |
| Operation | Impulse |
| Pose | Integrated |
| Door type | Metallic or wooden door |
| Dead bolt | No |
| Timeable | Yes |
| Number of bolts | 1 |
| Toughness | 200 000cycles |
| Reversible | Yes |
| Alimentation | 12 V lock or strike plate side |

Function
---
Enter: controlled by key or access control
Exit: free by key or handle
More information
Operation :
When closing the door, the lock with its latch bolt, automatically locks the door automatically.
In the event of a power failure, the lock remains locked. It is then impossible to unlock the lock by the outer stand. The inner stand allows, as for it, to unlock the lock.

In the presence of the current, the pulse given by the access control (badge reader, digicode, ...) makes the outer stand active. The inner stand allows unlocking the lock.
Supply voltage from 12V mini to 14 VDC max
Consumption 300mA
Options:
Strike Guidotti
Power supply on the strike
Variants
| Part number | Designation |
| --- | --- |
| 46000 | Strike without contactor for SEPB-I lock |
| SEPB-I AG | Optionnal powered by strike |