SEP77/770
Flush mounted electro-mechanical lock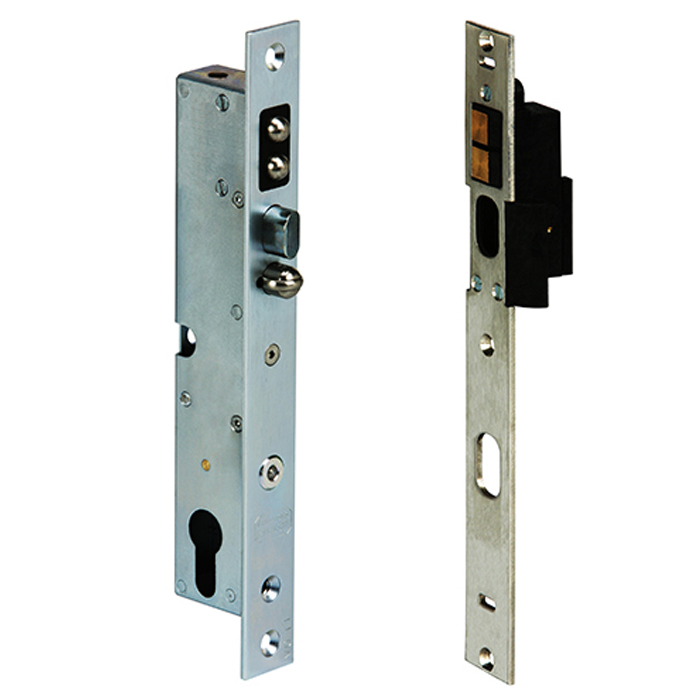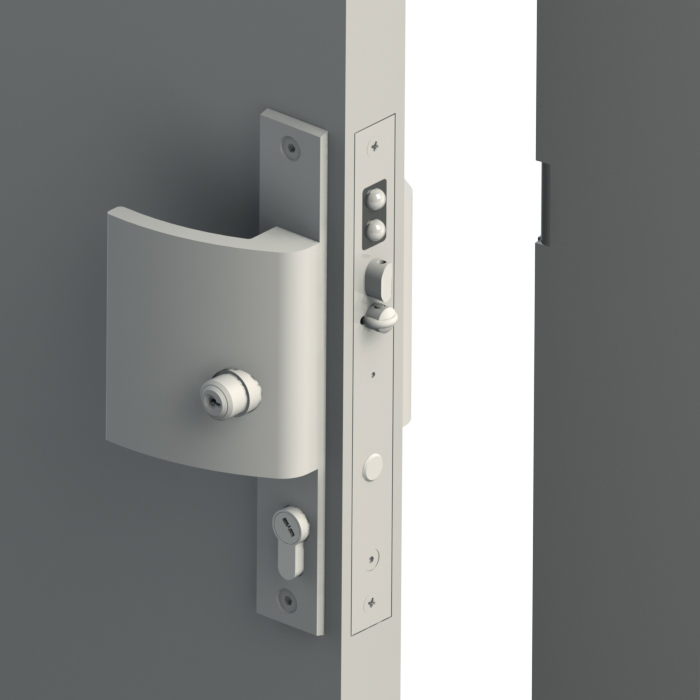 Ideal for your low risk installations and it allows access control to be done safely. This lock is one of the firm favourites of Guidotti products like its little sister, the SEP770, which is an equivalent model but with an electric impulse function. It is a narrow lock with an off-voltage mechanical operation.
Characteristics
---
| | |
| --- | --- |
| Type | Electromechanic |
| Operation | Impulse ou cut-off |
| Pose | Integrated |
| Door type | Metallic or wooden door |
| Dead bolt | Yes |
| Timeable | No |
| Number of bolts | 1 |
| Bolt strenght | 1 000 DaN |
| Reversible | Yes |
| Alimentation | 12 V strike plate side |

Function
---
Enter: controlled by key or access control
Exit: free by push cylinder or controlled by key, access control or pushbutton
More information
Technical
When closing the door, the spindle of the driver compresses a powerful spring.
The electrical or mechanical manoeuvre, by the key or the thrust barrel, frees the spring which pulls the bolt back.
Unlocking on the exterior side: either electrically by access control or mechanically using a key.
Unlocking on the interior side: the interior handle equipped with a thrust barrel, allows the bolt to be unlocked by a half-turn without needing electric current. this thrust barrel can be mounted on a plate if the handle is not supplied.
Variants
| Part number | Designation |
| --- | --- |
| SEP77 | Impulse lock powered by the strike plate |
| SEP770 | Flush mount lock with cut-off |
| SEP77AS | Impulse lock supply on lock side |
| SEP77R | Sabbath version approved by the Rabinnical Tribunal |